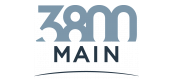 Resident Reviews
|

Recommended: Yes
Thank you Raeven! We appreciate your feedback!
|Recommended: Yes
Friendly staff and absolutely feels like home — First, the staff at the leasing office are the most helpful and friendliest people ever. Always welcoming and I'm a true believer that customer service plays a large role in any residents experience here and I'm grateful for their kindness. Secondly, I'm in love with my unit. Everything functions fine. My only complaint is there are occasional bugs. Not a lot to where there's groups of them, but enough to say i see roaches more often then I prefer. The hallways are typically clean but occasionally the stairwells get kind of dirty. I remember I once saw a panini just laying on the staircase. There are pretty loud noises outside of the building occasionally, but that never bothered me and living right by the metro and near midtown I expected it to be louder to be honest. That said, to me I don't see noise as an issue here. Overall, my experience living here is great and I have no regrets moving in.
Hi Jasmine, thank you so much for your feedback. We really appreciate knowing what we can do to improve. Please reach out to our office team to further discuss your concern regarding bugs. All in all, we are so happy you are enjoying 3800 Main and are glad you are a part of our community.
|Recommended: Yes
It's Home — I have been living at 3800 for a year and it's great. From time to time, one of the elevator is out but I just use the other one. Maintenance is amazing Sometimes I but a request in and it's fixed that day.
Hi Reginald, thanks for the review! Please let us know if there's anything further we can do for you.
|Recommended: Yes
Highly recommend — The property is conveniently located, well maintained, and comes equipped with excellent amenities. Chris has been incredible and has made our experience a 10 10 experience
Hi Weston, thanks for the review! We appreciate the kind words your shared about our team member Chris and our community!
|Recommended: Yes
Great location — It's on a good location, close to all the amenities
Hey Justin, thanks for the review! Let us know if there's anything further we can do for you!
|Recommended: Yes
The staff is extremely helpful and nice — Great place to live and location.
Hey Leesha, thanks for the review! Let us know if there's anything further we can do for you.
|Recommended: Yes
3800 Main is a great apartment complex — I've enjoyed living here. The location is central and it is perfect for my lifestyle. It is located in Midtown, which is a 5 minutes drive from Downtown and right next to Montrose and the Museum District. I couldn't have found a better location. Additionally, there is Metro light rail right across the street. I have had a few maintenance issues including pest control, but they've all been resolved quickly. The insulation in my apartment is incredible, I have rarely had to turn the AC heat on. The staff is really friendly and personable, especially Chris and Sean. I have felt nothing but safe in this community. Even though I've only been here about four months, I am sure I will be renewing my lease. I highly recommend living here.
Hey Silvia, thanks for the 5-star review! We're pleased to hear that you're enjoying your residency at 3800 Main! Let us know if there's anything further we can do for you.
|Recommended: Yes
Great Property — Great property
Thanks for the review Samuel! Let us know if there's anything further we can do for you.
|Recommended: Yes
Amazing — I love it staff understanding and helpful
Hey Sherall, thanks for the review! We're happy you're enjoying your residency at 3800 Main. Let us know if there's anything further we can do for you.
|Recommended: Yes
Great Property — I would highly recommend they move here
Thanks for the Review John! Let us know if you ever need anything!
|Recommended: Yes
Happy Resident — Moving in was a pretty smooth transition, Eric and Amber were very helpful in making sure the signing process and access to my apartment went smoothly. After living here for almost year I still love it here. The apartment is nice and cozy, and the staff comes to fix any maintenance requests quickly. The office staff are always so kind and friendly when I go in to pick up packages, so it's great to feel welcome. The coffee bar and study space at the cyber cafe are also a great plus to go and get work done when you're transitioning to get wifi set up for your apartment. I also love how it's in a great location.. It's been safe living here, and I'm thankful for that.
Thank you so much for your review Amanda! We strive to provide a place you are proud to call home and are pleased to hear it is just that for you.
|Recommended: Yes
I'm satisfied with the property but the gym equipment such as the treadmills and bench equipment needs an upgrade.The hallway carpet needs cleaning or replacing. — I would say it is a good community to call home.
Alvin, thank you for your feedback! It is important that we continue to improve the look and feel of the property, so thanks for letting us know! Thank you for choosing to call 3800 Main home!
|Recommended: Yes
Best Houston Apartment — After touring multiple Houston apartments nearby, I chose 3800 Main as my residence with the competitive price and great location, and I have not regretted it since. I absolutely love the staff at my complex, I have had no issues with maintenance, and my apartment is almost soundproof. The apartments give off a hotel-feel as it always smells nice and is kept very well cleaned. I would recommend any of my friends and even my family to live here.
Allison, thank you for calling 3800 Main home! We take pride in our community and are so excited that you do too!
|Recommended: Yes
Good. Could be better. — Nice place to live. Great location. Beautiful floor plans and finishing. Only serious complaint is the walls are super thing and I think my upstairs neighbors will soon fall thru my ceiling.
Ugochukwu, Thank you so much for the 4 star review! We are glad to hear that you like our community and location. We are sorry, however to hear that you do have a complaint about living here. We are very sorry that you are able to hear your neighbors through the wall so clearly. Please feel free to stop by the community office whenever you would like to discuss this concern further. We would love to talk about it more so that we can get a good sense on the best solutions moving forward. Thank you for being a resident with us here!