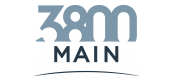 Resident Reviews
|

Recommended: Yes
Thanks for the review Samuel! Let us know if there's anything further we can do for you.
|Recommended: Yes
Amazing — I love it staff understanding and helpful
Hey Sherall, thanks for the review! We're happy you're enjoying your residency at 3800 Main. Let us know if there's anything further we can do for you.
|Recommended: Yes
Great Property — I would highly recommend they move here
Thanks for the Review John! Let us know if you ever need anything!
|Recommended: Yes
Happy Resident — Moving in was a pretty smooth transition, Eric and Amber were very helpful in making sure the signing process and access to my apartment went smoothly. After living here for almost year I still love it here. The apartment is nice and cozy, and the staff comes to fix any maintenance requests quickly. The office staff are always so kind and friendly when I go in to pick up packages, so it's great to feel welcome. The coffee bar and study space at the cyber cafe are also a great plus to go and get work done when you're transitioning to get wifi set up for your apartment. I also love how it's in a great location.. It's been safe living here, and I'm thankful for that.
Thank you so much for your review Amanda! We strive to provide a place you are proud to call home and are pleased to hear it is just that for you.
|Recommended: Yes
I'm satisfied with the property but the gym equipment such as the treadmills and bench equipment needs an upgrade.The hallway carpet needs cleaning or replacing. — I would say it is a good community to call home.
Alvin, thank you for your feedback! It is important that we continue to improve the look and feel of the property, so thanks for letting us know! Thank you for choosing to call 3800 Main home!
|Recommended: Yes
Best Houston Apartment — After touring multiple Houston apartments nearby, I chose 3800 Main as my residence with the competitive price and great location, and I have not regretted it since. I absolutely love the staff at my complex, I have had no issues with maintenance, and my apartment is almost soundproof. The apartments give off a hotel-feel as it always smells nice and is kept very well cleaned. I would recommend any of my friends and even my family to live here.
Allison, thank you for calling 3800 Main home! We take pride in our community and are so excited that you do too!
|Recommended: Yes
Good. Could be better. — Nice place to live. Great location. Beautiful floor plans and finishing. Only serious complaint is the walls are super thing and I think my upstairs neighbors will soon fall thru my ceiling.
Ugochukwu, Thank you so much for the 4 star review! We are glad to hear that you like our community and location. We are sorry, however to hear that you do have a complaint about living here. We are very sorry that you are able to hear your neighbors through the wall so clearly. Please feel free to stop by the community office whenever you would like to discuss this concern further. We would love to talk about it more so that we can get a good sense on the best solutions moving forward. Thank you for being a resident with us here!
|Recommended: Yes
Pros and Cons — First off, I would like to say I do not know the Cottonwood Staff....However, they were rude to my wife the other day, and it was their first week on the job, which rubbed her the wrong way...But here we go. I currently live here now and I will be completely honest about my experience so far The Pros Friendly and supportive staff. They are always there on Weekends which makes life super convenient for picking up packages and other situations, such as ac freezing up, or something of that matter prior to the new way of submitting maintenance request, that was SUPER convenient and I also live close to a Trash Chute, so I like this as well. Easy access to the building with entering and leaving, so taking my dog out for a walk is really nice. The apartment itself is nice, too. The Cons I smell more Marijuana here than I do in Colorado, HA Super true, people smoke way too much weed. It literally stinks up the whole entire hallway, sorry, 3800, but I have to let people know. The amount of homeless is horrible, too. Earlier this week one of them decide to yell all morning and flash his junk at cars, IN FRONT OF MY WINDOW The mail system in which they notify you of a package sometimes works and sometimes doesn't, so, make sure you are tracking your packages yourself. Oh, and this kinda ticks me off...I pay 1400 and some change, and my apartment is now going for 1250..Can a guy save some money here, too Lastly, I enjoy paying early for rent, because I like to adjust my. income...you can't do that and now they are asking us to switch over to a check without online payments.. Overall Amenities are good, and hope that the staff new staff is a friendly as the previous. No need to exert your dominance in a rude way, be friendly is all I ask and helpful I shouldn't have to hear from my wife when coming home from work that you guys rubbed her the wrong way about a parking pass because she didn't have her vehicle due to it having to go in the shop for maintenance at the time. ALSO, YOU LIED, or you just don't know our parking pass DOES NOT ACTIVATE THE DOOR TO OPEN IN THE LEASING OFFICE . I don't know which one of these new staff members were told this, but, that's false.
Trevor, we would like to first off thank you for taking the time to leave this awesome review with lots of great feedback on what we are doing right as well as what we need to work on moving forward. Secondly, we would like to apologize sincerely for any concern you have had living here and especially lately with the adjustment process for our staff. We really do appreciate having you as a resident here. We invite you and your wife to come down to the office at any time to say hi so that we can get to know you a little more! We also invite you to come talk to us in person about any of these concerns you are experiencing here. We would love to talk about them more and figure out what we can do to ensure your living experience is perfect here! We are sorry about the concerns you have experienced so far, but we would love to turn them around and make everything great for you. Thank you so much again and we look forward to getting to know you a little more moving forward!
|Recommended: Yes
Great Experience — Overall, I am extremely happy with my experience as a resident at 3800 Main. Maintenance is extremely prompt when needed which is not often , it's quiet, staff is competent and professional, and my neighbors are friendly and considerate.
Micheal, thank you for the awesome 5 star review! We are more than happy to hear how great of a job our staff is doing to ensure your living experience is absolutely perfect! We are so glad to have you as a resident here with us in this awesome community!
|Recommended: Yes
Review — a
Genee, Thank you for the 4 star review! We are glad that you are enjoying living here at 3800 Main!
|Recommended: Yes
Great but things could be better — While the apartment is great in general, there are improvements that need to be made. 1. Most importantly, the elevator works without a fob key. That security feature at the entrance of the elevator has been disabled. Anyone who doesn't even have a fob key can enter the elevator. I don't understand why we allow that 2. The elevator freight one is not clean and stinks sometimes. 3. The copier never has paper. 4. The coffee Machine doesn't have hot chocolate, runs out of cups way too often.
Amit, we really appreciate you taking the time to come on here and leave this review with plenty of feedback on what we need to improve on here at 3800 Main moving forward. We are glad that you find the community great but we do see that there is a lot we can still improve to make this the perfect living experience. We invite you to come down to the office whenever you would like to discuss any of these concerns further. We would love further input and feedback so that we can ensure that we make things right and turn your living experience into the most perfect one that it can be. Thank you again for taking the time to leave all of this feedback and also for being a resident with us here.
The views and opinions expressed herein are solely those of the original authors and other contributors. These views do not reflect the views of "3800 Main", its owners, managers, agents, employees or content providers. No representation or warranty, express or implied, is made or given by "3800 Main", its owners, managers, agents, employees or content providers regarding safety, accuracy, completeness or suitability of the information or material expressed herein for any particular purpose